The right floor for every requirement
Strong Needlefelt can be installed in many different areas of application. It has proven its worth in the following four branches. The reason why the Strong fits so well with these industries is its experience and Strong needle felt qualities. This distinguishes Strong within the market.

Healthcare
Education
Retail
Office buildings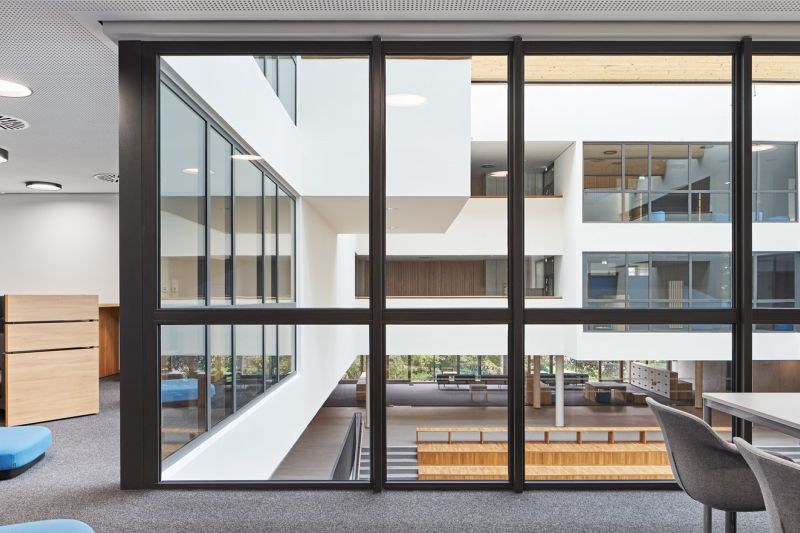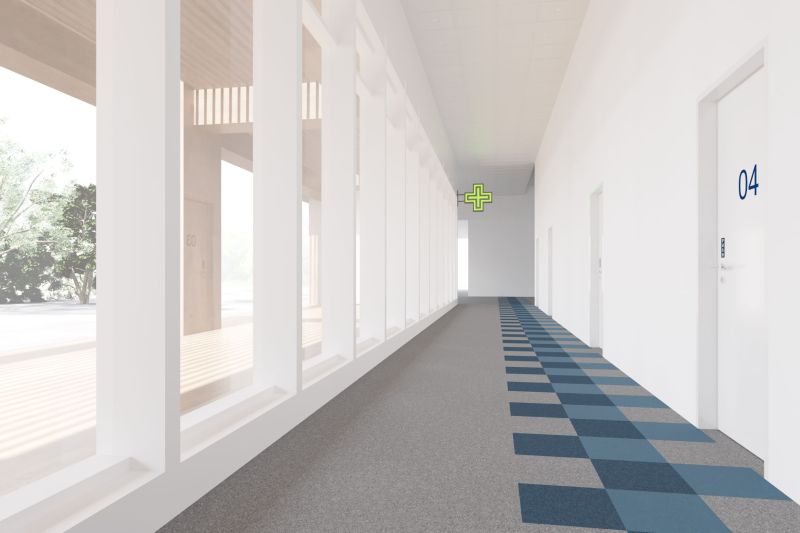 Healthcare
Functionality is the most important factor when choosing floorcovering in the health care sector. On the one hand the requirements of a clean and clinical environment are high, while on the other hand the patients want a harmonious and cozy ambience that supports the healing process. Walking comfort, slip resistance and sound absorption are at the top of the wish list in hospitals and retirement homes. Additionally the flooring should be hygienic, easy-to-clean and hard-wearing. The Strong collection with a variety of qualities and colors meet all the high demands in the health sector.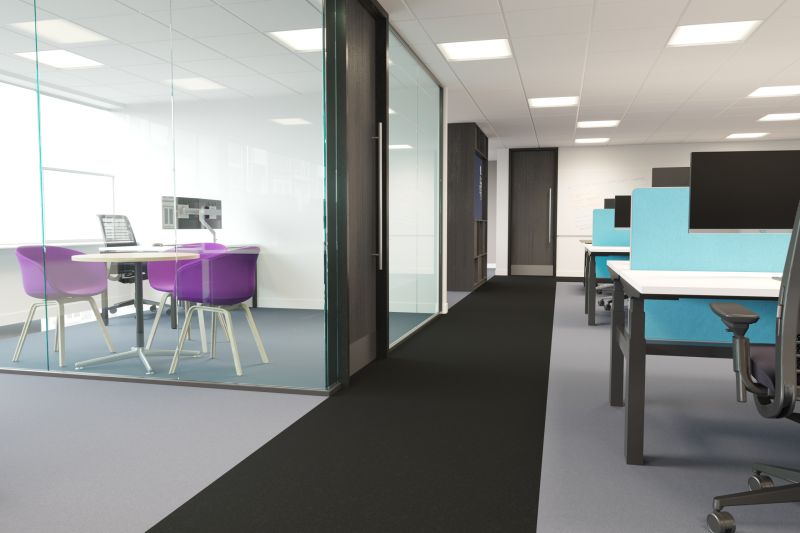 Offices
Offices are frequently visited and intensively used, the Strong needle felt qualities can withstand this very heavy usage. Strong can be cleaned easily and inexpensively and are suitable for the many different areas in office buildings and their specific requirements. In many office spaces, especially in open plan offices, it is important to keep noise and sounds to a minimum so that it does not influence the concentration negatively. Strong needle felt flooring plays a great role in sound absorption and impact sound insulation. The Strong needle felt qualities help make the workplace look attractive, comfortable and motivating – it creates a perfect atmosphere for creative thinking and productivity.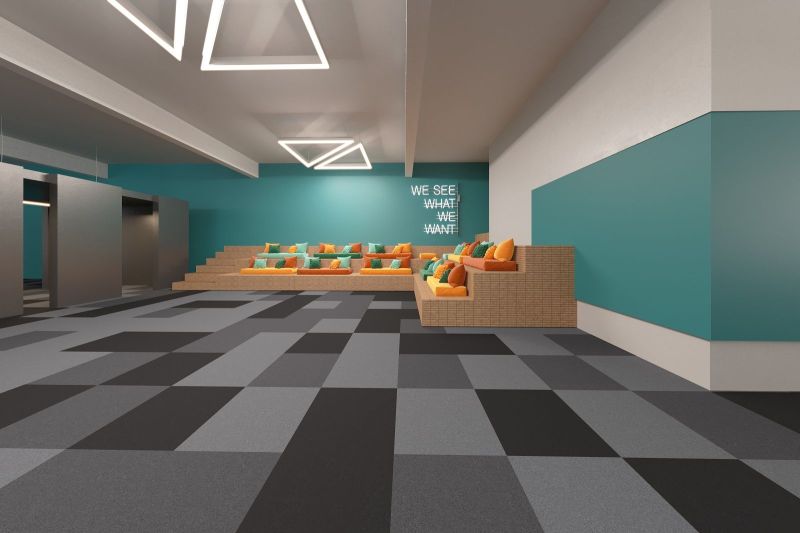 Education
The needlefelt "Strong family" is predestined for educational institutions, as it is extremely suitable for heavy usage. The qualities are versatile and have excellent sound absorbing properties that benefit the learning atmosphere in lecture halls, classrooms, libraries, meeting rooms, conference rooms and communal areas. They furthermore meet the specific requirements for test laboratories and IT rooms. The Strong needle felt qualities offer a safe and environmentally friendly solution. They are particularly hard-wearing and have easy-care properties. The robustness ensures a long product life. A spectrum of colors can be combined in different designs and offer the possibility of creating a lively an inspiring environment in educational buildings.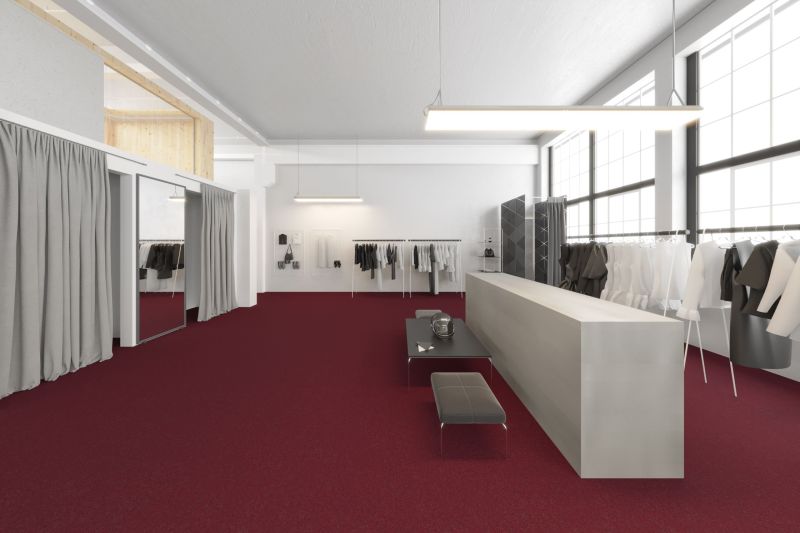 Retail
In shopping centers the design of a shop should arouse curiosity and encourage customers to enter en buy products. Shops are no longer just simple businesses, they sell an image, meaning that the interior is becoming more and more important. Thanks to its diversity, Strong needle felt allows design freedom and opens up numerous possibilities. Whether unusual, subtle or playful - there are no more limits to imagination and creativity. The extensive Strong Objekt needlefelt color palette fits perfectly into different shop designs - even the most unusual concepts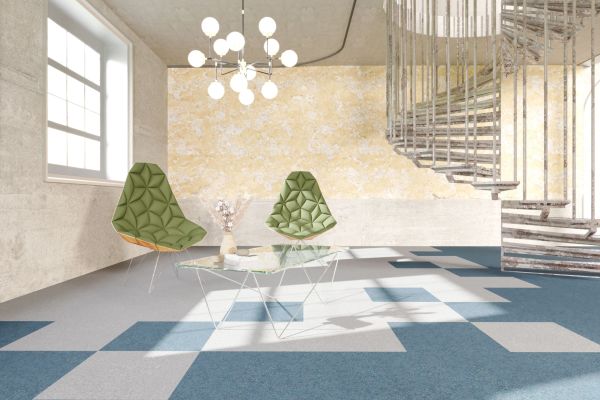 Interested in our products?
The needle felt floor coverings from Strong Objekt are developed with the greatest care and skill for intensive use. Our innovative materials are wear-resistant, fire-resistant and durable. Wall-to-wall carpet or tiles: find inspiration for textile floor coverings in our wide range!