innoCampus Mark 51°7 (Bochum)
Successful material and color combination creates a harmonious overall concept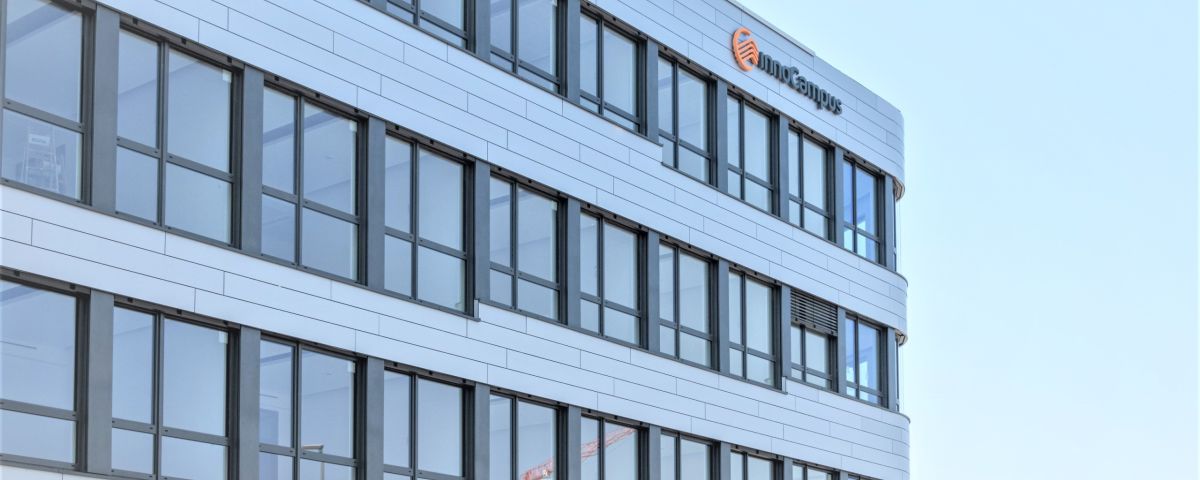 In the heart of the Ruhr metropolis, within the modern technology park Mark 51°7 in Bochum, a high-quality 4-story office building named innoCampus has been built in a central prominent location during the construction period of 2022-2023.
With more than 3,500 m² of floor space, tenants, along with the investor and developer innoCampus GmbH & Co. KG, have the opportunity to individually design the office spaces. From individual offices to open-plan offices, a variety of options are possible. The rental units range from 350 m² to 1,500 m². The building is geothermally heated, making it forward-looking and resource-efficient in terms of its heating and cooling network. The quarter provides a space where science and business create synergies. It is an ideal environment for technology-oriented manufacturing companies as well as research and development companies that want to shape the future.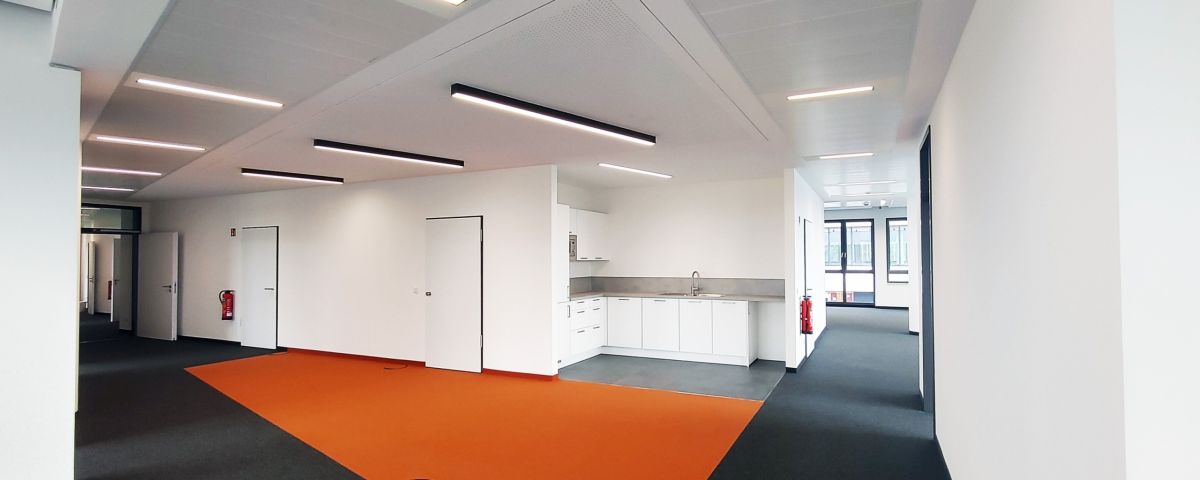 Large symmetrically arranged rows of windows create light-filled rooms. The reception area, meeting area, and spacious, bright laboratory areas impress with large spaces that foster a blend of teamwork and concentration.
With beautiful highlights on the floor, the interplay of two color schemes creates an atmospheric effect that perfectly adapts to the various application areas of the office structures. This effect is reflected in the wall designs as well as on the exterior façade of the distinctive building.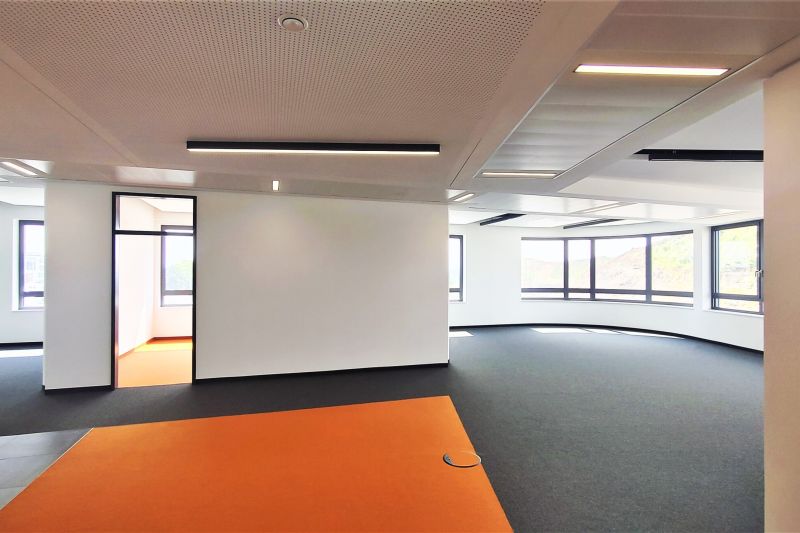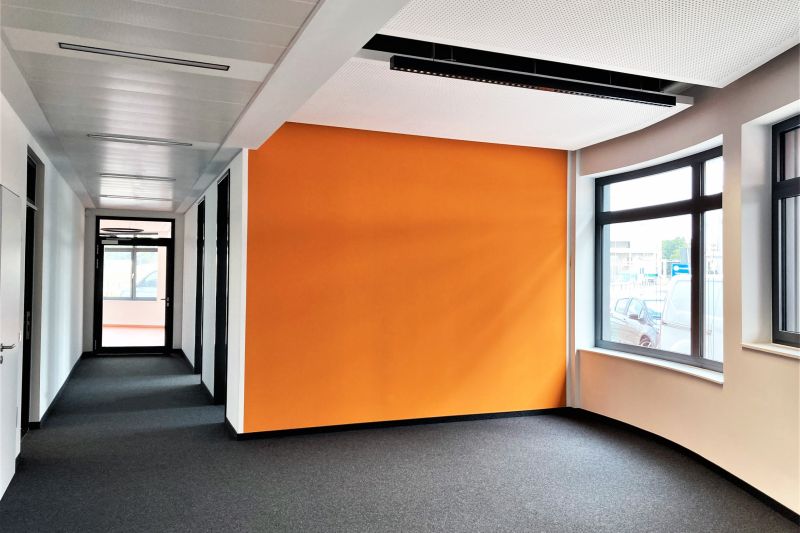 The selection of Strong needlefelt was fundamentally based on its acoustic effectiveness and aesthetics. Strong optimizes room acoustics, and the high resilience of the flooring ensures durability and longevity, especially in office spaces with a high user frequency. The successful combination of materials and colors creates a harmonious overall concept in innoCampus, where work can be done in a relaxed and creative manner.
Project description
Project

Location

Quality and color

Surface

Architect

Installation

innoCampus Mark 51°7

Bochum, Germany

Strong 956 color 085 and 175

ca. 2.600 m²

Studio Hölscher, Heiligenhaus, Dip. Ing. Frau Antje Leitiger

AUSTERMANN GMBH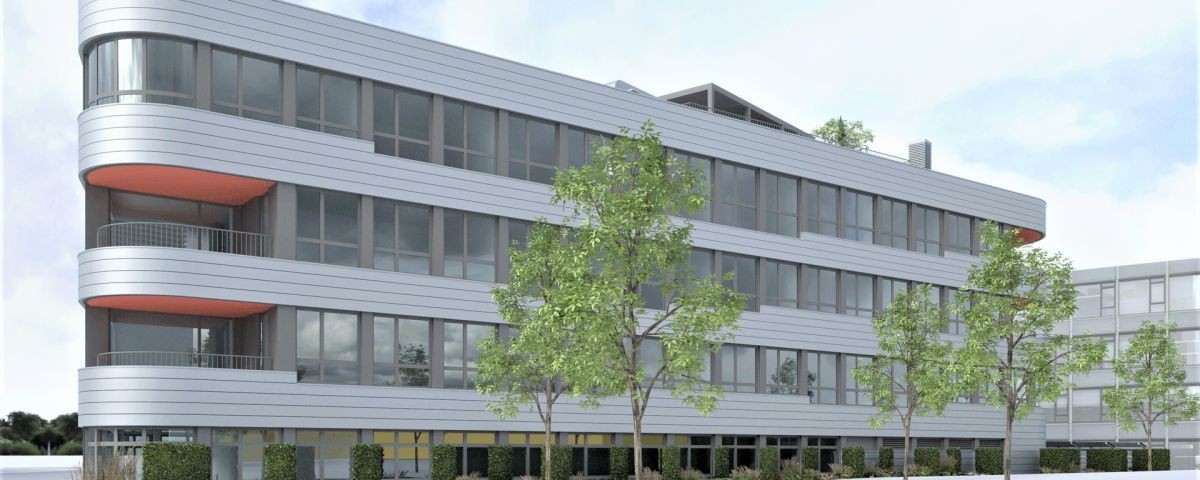 Subscribe to the newsletter